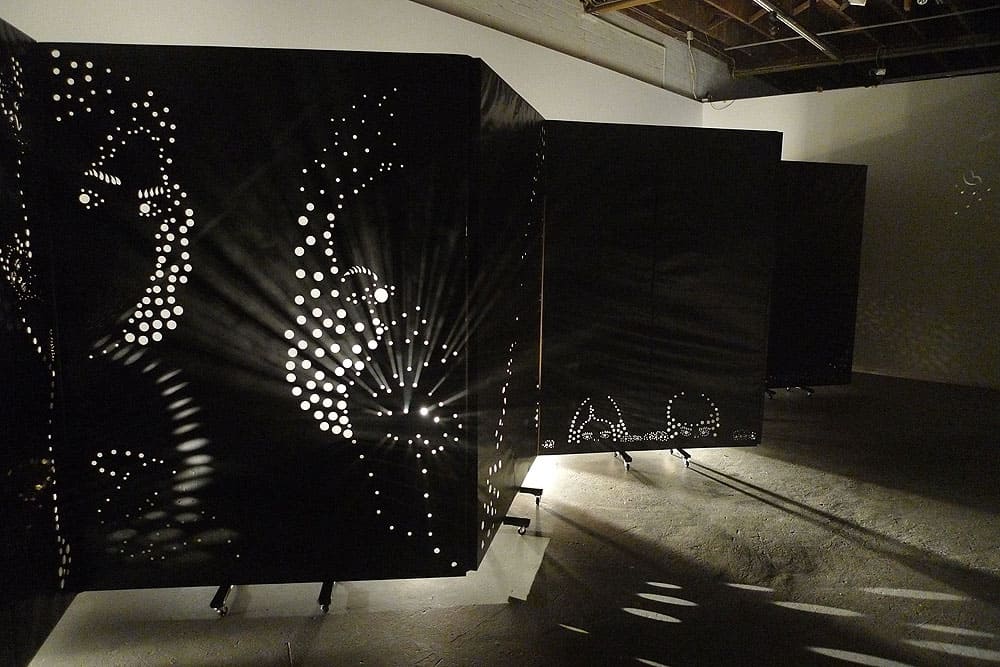 Emanate presents 'Illuminati' – a flash night
2012
Dimensions variable
Pine, plastic sheet, wheels, hinges, bracing, spotlights, haze machine
Illuminati was a one night event, presented by the collaborative duo Emanate. The aim was to engage the public through the play of space, light and challenge notions around personal space.
Through this project, we expanded our knowledge of how the viewer interacts with light and space, through the manipulation of movable walls. The walls had punctuated holes, which allowed light to pass through in snippets of images, enhanced by the use of a smoke machine. Over the course of the evening the placement of the walls gradually shifted, resulting in a challenge to how the viewers interacted with different confined spaces within the gallery and also with the artwork itself.
It was an opportunity to inspire further discourse in relation to the possibilities of engagement with art whilst utilising our common interest of light and space.