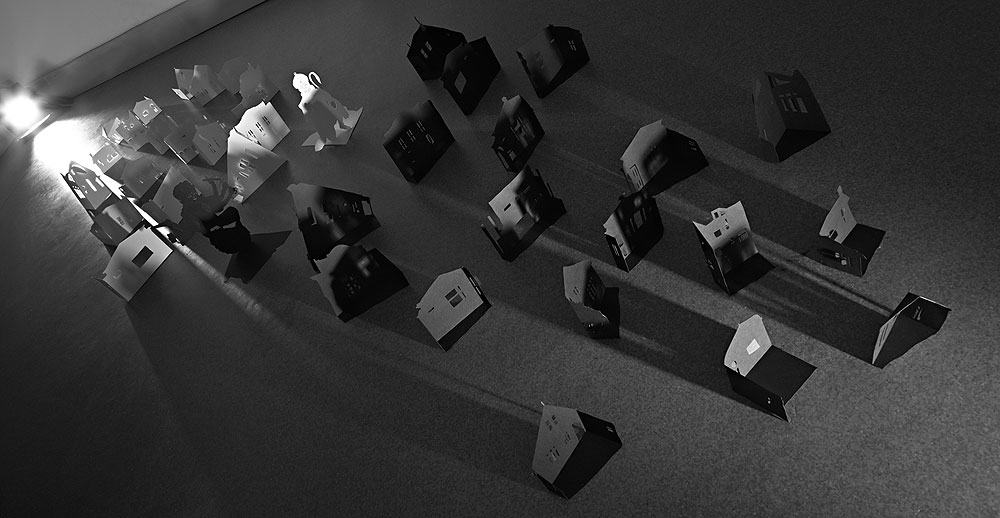 Windows to the Soul
2010
Dimensions variable
Cardboard, light
Eyes, faces, hands, feet are all considers as windows to the soul.
For me, houses are also a symbol of the soul, they house our most intimate side.
The crowd of houses also represents the collective, crowd psychology, a collective belief system, enforcing of moral beliefs. Within the layout of the installation, the houses are turning to their 'saviour' – which takes form of an Indian god and godess.
Kaali and Hanuman are spiritual deities who remove the suffering and destroy the illusions of the material world.